Unleash Your Inner Serenity at Roses Poses Yoga Wellness Center, Greenacres
Embark on a wellness journey like never before at Roses Poses, a premier yoga wellness center near you in Greenacres. 
This sanctuary cultivates an environment that nourishes both your body and mind with a remarkable range of diversified services. 
From restorative hatha and vinyasa yoga classes, Roses Poses gives you a comprehensive wellness experience aimed at improving your mental health. 
Elevate your fitness journey with their specialty yoga teacher training programs. 
Keep reading, and allow this spotlight on Roses Poses to unveil the wellness center's multitude of offerings in unfolding your path to tranquility.
Exploring Roses Poses: A Sanctuary for Wellness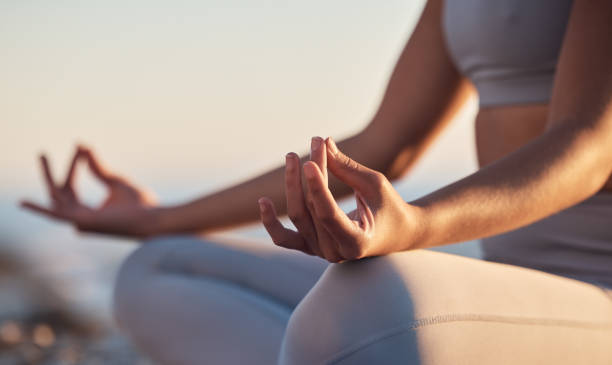 Longing for tranquility in a tumultuous, fast-paced world? Roses Poses, an exceptional yoga wellness center near you in Greenacres, becomes a sanctuary where you reconnect with your inner self. Away from the distracting noise, this center engages you in an absorbing journey towards completeness. 
At Roses Poses, you'll find a variety of yoga classes crafted to cater to every fitness goal you might have on your list. From the flowing practice of Vinyasa, the calming techniques of Restorative, to the discipline of Hatha, each class description promises to challenge your body and provoke your mind into wellness and self-awareness. 
As part of the wide array of wellness services, Roses Poses goes beyond yoga and stretches further into improving your overall health. You can take delight in the sublime benefits of reiki treatments, indulge in soothing massage therapy sessions, or sign up for comprehensive yoga teacher training. This wholesome approach ensures that wellness permeates not only your physique but also your mental health. 
The facility's warm aesthetics transcend beyond the yoga space. A clean, fully stocked locker room awaits after every practice, allowing you to refresh and rejuvenate before re-encountering the world outside. With a meticulously designed palette of services, Roses Poses Yoga Wellness Center stands ready to transform your wellness journey.
Roots of Roses Poses: The Yoga Wellness Center Culture
Does the culture of a yoga wellness center matter to you? At Roses Poses, it indeed does. The center's vibrant aura and welcoming environment reflect the beliefs and values interwoven into its core—the sole reason behind its remarkable growth in Greenacres. 
Your first step into this sanctuary brings you face-to-face with the passionate, community-oriented atmosphere steeped in each corner. At Roses Poses, you experience an embrace of unity, understanding, and acceptance, making you feel right at home. 
At the heart of Roses Poses beats an unwavering commitment to advancing overall well-being and mental health. The center fosters an environment where both beginners and seasoned yoga practitioners can tap into their strengths, face their weaknesses, and journey on the path to self-discovery without reservation. 
Setting a great deal on constant learning, Roses Poses offers an extensive yoga teacher training program that lies at the root of its culture. Through this program, they not only share the wisdom of yoga but also unleash the potential yoga teachers within their community. It's truly a yoga wellness center cultivating growth and self-improvement beyond yoga poses.
Cultivating Balance: Unique Yoga Offerings at Roses Poses
A key feature distinguishing Roses Poses from various other wellness centers is its unique yoga offerings. The core of their services is not merely to conduct yoga classes; they strive to curate experiences that are transformative in nature. Their priority is nurturing your journey towards balance and self-discovery. 
One powerful offering at Roses Poses is their restorative yoga class. Enhanced with calming music and gentle lighting, this class creates a soothing environment where you immerse yourself in serenity. It's not just about toning your body, but more about pacifying your mind and aligning with your inner peace. 
For those yearning for a bit more physical vigor, the Vinyasa class offers a powerful, flowy yoga sequence that synchronizes breath with movements. Led by experienced instructors who encourage you to challenge your limits, this class bridges the gap between mind and body resilience. 
Then, there's Hatha—the humblest of practices that can take your yoga experience to a deeper level. In the stillness and strength of Hatha class, you'll find an untouched facet of yoga, one that kindles an intimate dialog between your mind, body, and spirit.
The Healing Power of Yoga: Wellness Therapies at Roses Poses
Yoga's intrinsic therapeutic effects on the body and psyche are undeniable, but Roses Poses takes it a step further. They integrate wellness therapies to enhance your healing journey and instill harmony within you. It's about total well-being, bridging the gap between physical fitness and mental health. 
Reiki, a traditional Japanese healing technique, is a significant component of Roses Poses' wellness services. Administered by seasoned practitioners, this energy-based therapy encourages the body's innate healing mechanisms, bolsters vitality, and initiates emotional release. 
For instigating a deeper sense of relaxation and release, Roses Poses offers outstanding massage therapy services. Customized to your needs, every session targets stress points, soothes strained muscles, and ignites a sense of calm and comfort within your being.
In a bid to empower you, Roses Poses also hosts an exceptional yoga teacher training program. This comprehensive course invites you to explore the intricacies of yoga, develop a robust personal practice, and prepares you to inspire others in their yoga journey. It's wellness, it's empowerment, and it's transformation all rolled into one.
Achieving Tranquility: Mind-Body Therapies at Roses Poses
Connecting mind and body is the essence of yoga, but at Roses Poses, they take it to a whole new level. They believe in meshing mental engagement and bodily activities to nurture an atmosphere of tranquility. Your journey to tranquil living begins here. 
One of the cornerstone experiences at Roses Poses is a meditative retreat held monthly. With experienced guides leading you through mindfulness practices, you journey into an introspective analysis, a journey to your tranquil self. 
Yoga Nidra, a deep relaxation practice that integrates the subconscious and conscious minds, finds appreciable importance here. The powerful technique disrupts the incessant chatter of daily stress and facilitates a smooth transition to a state of peace, harmony, and profound relaxation. Participants in a Yoga Nidra class report:
A significant reduction in stress levels

A stronger connection with their higher selves

An overall sense of life satisfaction
Roses Poses Yoga Wellness Center is more than just a studio—it's a community dedicated to enhancing mental health, fostering harmony, and nurturing tranquility.
Unveiling Serenity: Experience Life at Roses Poses Yoga Wellness Center
The experience at Roses Poses is like a journey through the realms of awareness, realization, and inner strength. It's holistic, invigorating, and aimed at encapsulating your senses. Set in a serene ambiance, every room is designed to emit calm vibes and encourage a sense of tranquility. 
At Roses Poses, there is something for everyone. With a variety of yoga classes including Hatha, Vinyasa, and Restorative, you have the opportunity to choose the path that suits your comfort and caters to your well-being needs. In each class, you will:
Learn to synchronize your breath with movement

Develop a better understanding of your physical strengths and limitations

Unearth a stronger connection with your mind, body, and spirit
Roses Poses Yoga Center in Greenacres
Roses Poses Yoga Wellness Center offers an invigorating sanctuary aimed at promoting physical fitness and mental health. 
The center's diverse range of yoga classes, from Hatha to Vinyasa and Restorative, tailors to individual comfort and well-being needs. 
The experience amassed at this center is more than just a series of yoga poses—it becomes a holistic journey of self-discovery, awareness, and inner strength. 
It is truly a space where you can come to unleash your inner serenity.